At first glance it would seem that the title of this post should be "Andrew's Birthday", but the candles make it clear that it's not!! Joe would much rather have ice cream than cake any day of the week, so we got an ice cream cake from Cold Stone. It was divine!!
I took it out of the freezer to thaw, and one little guy thought it was all for him!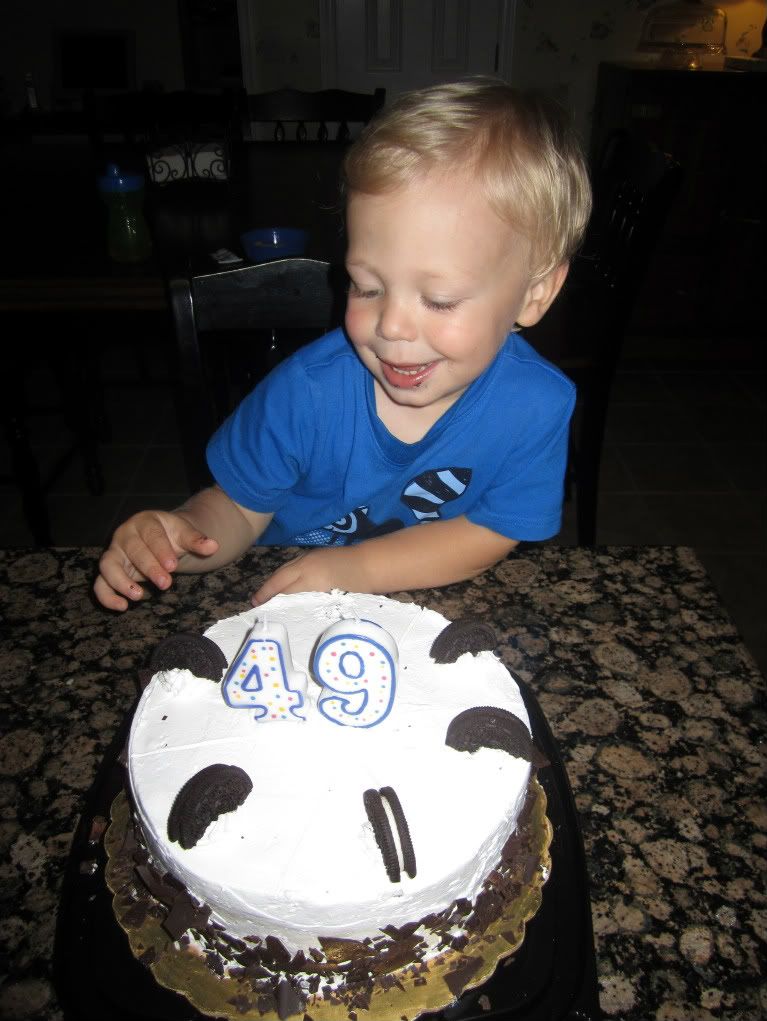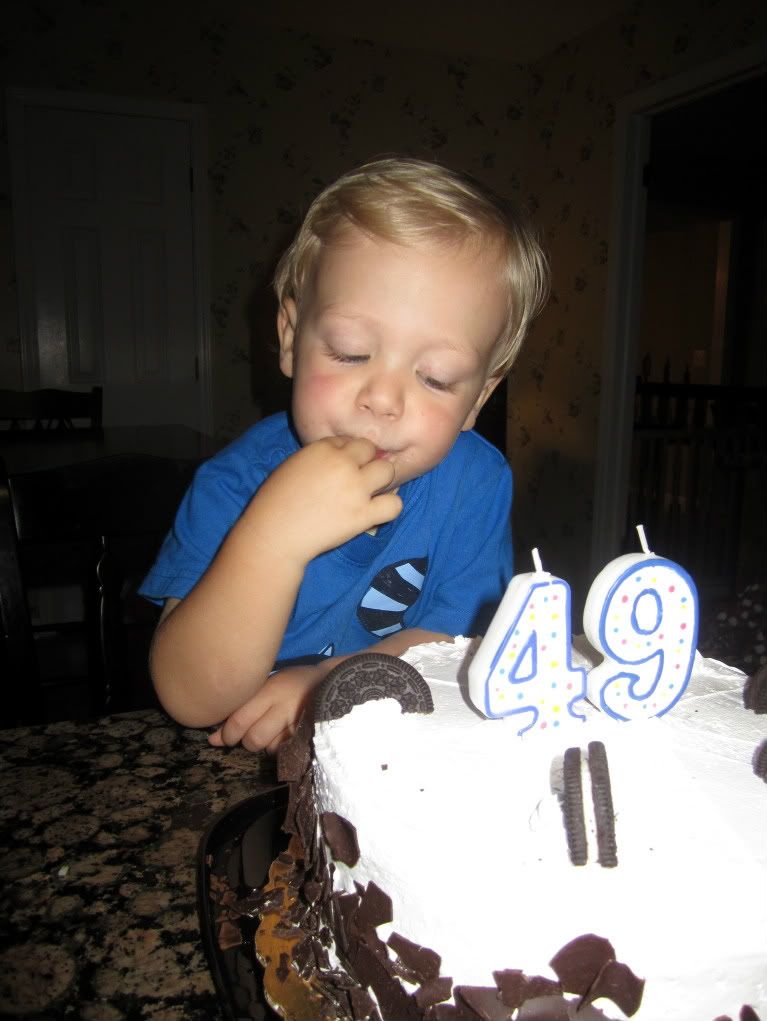 Who can resist Oreos?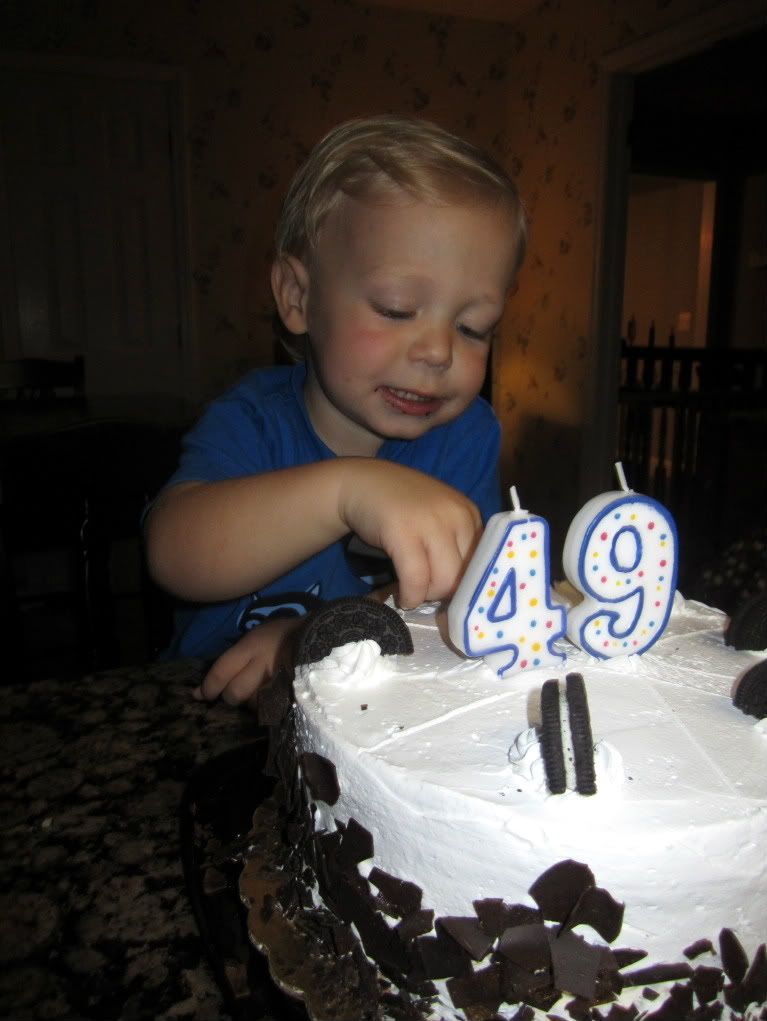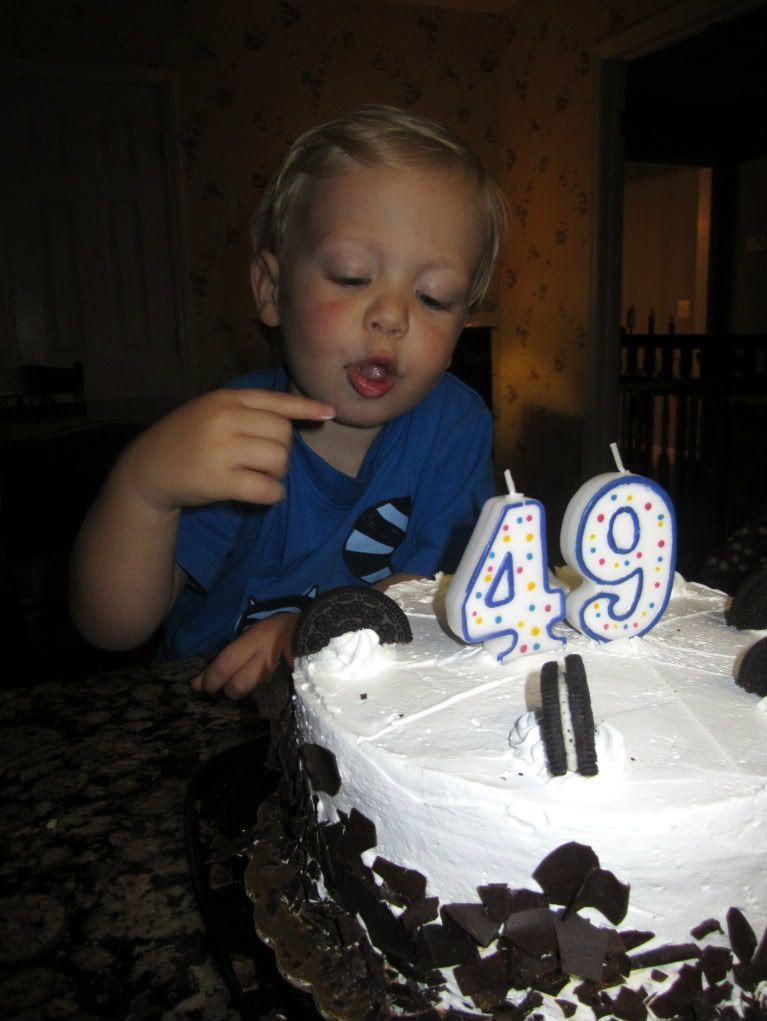 I moved it over to the table so Joe could blow out the candles, and he just moved himself right over there! He had all of us laughing!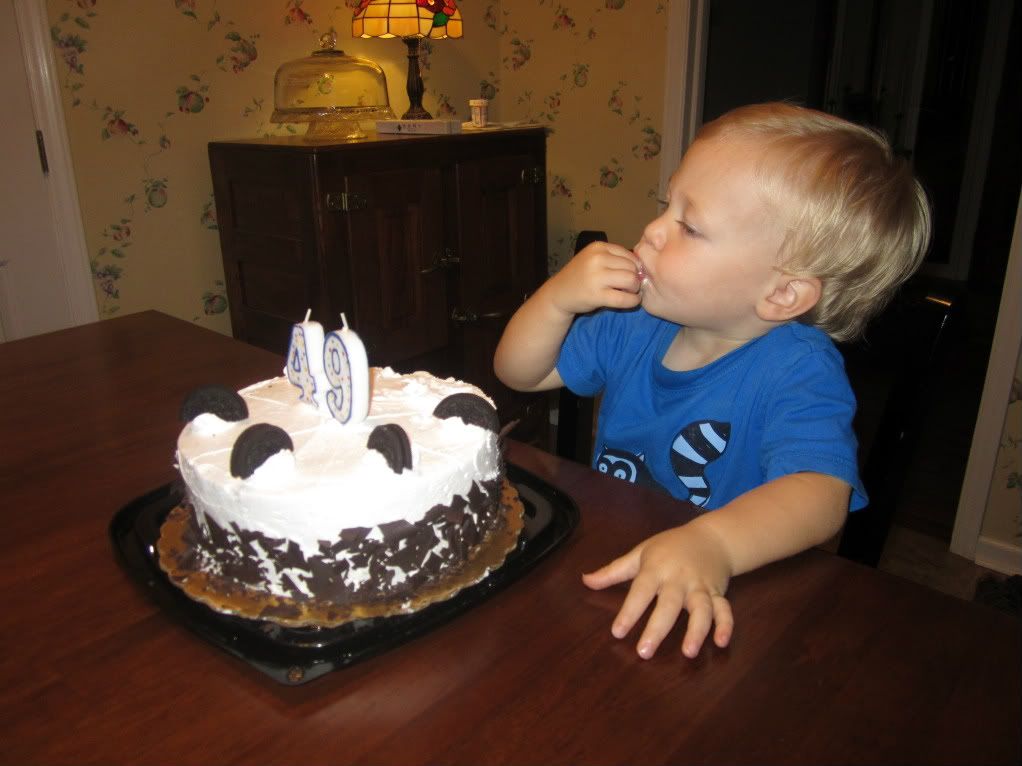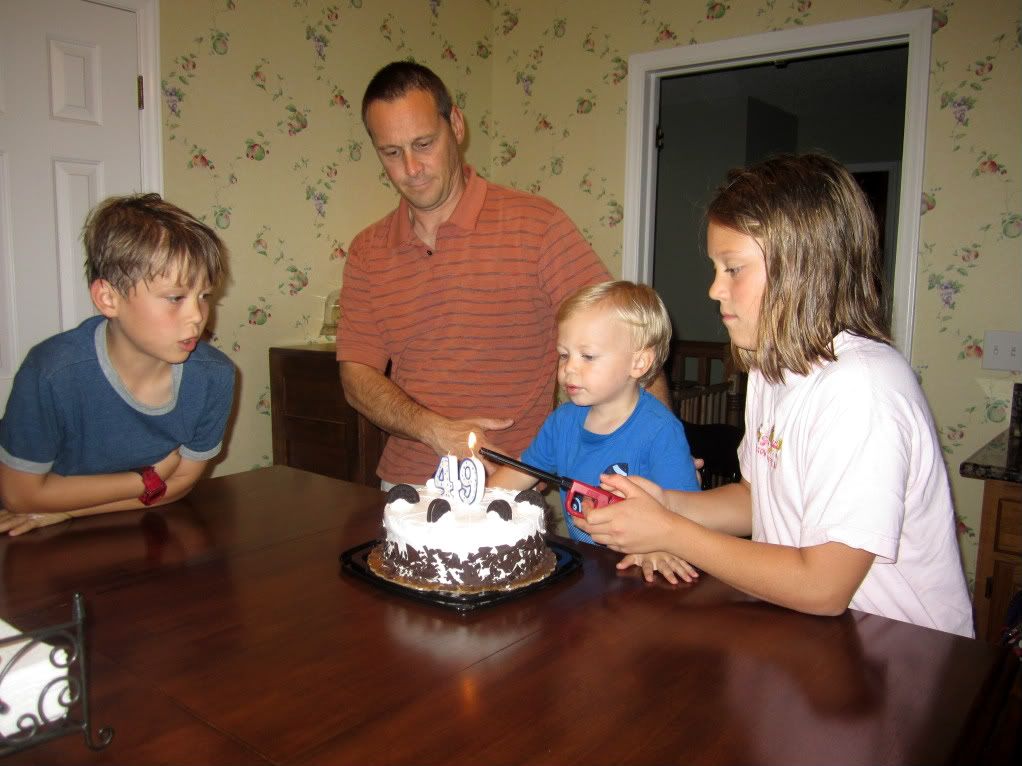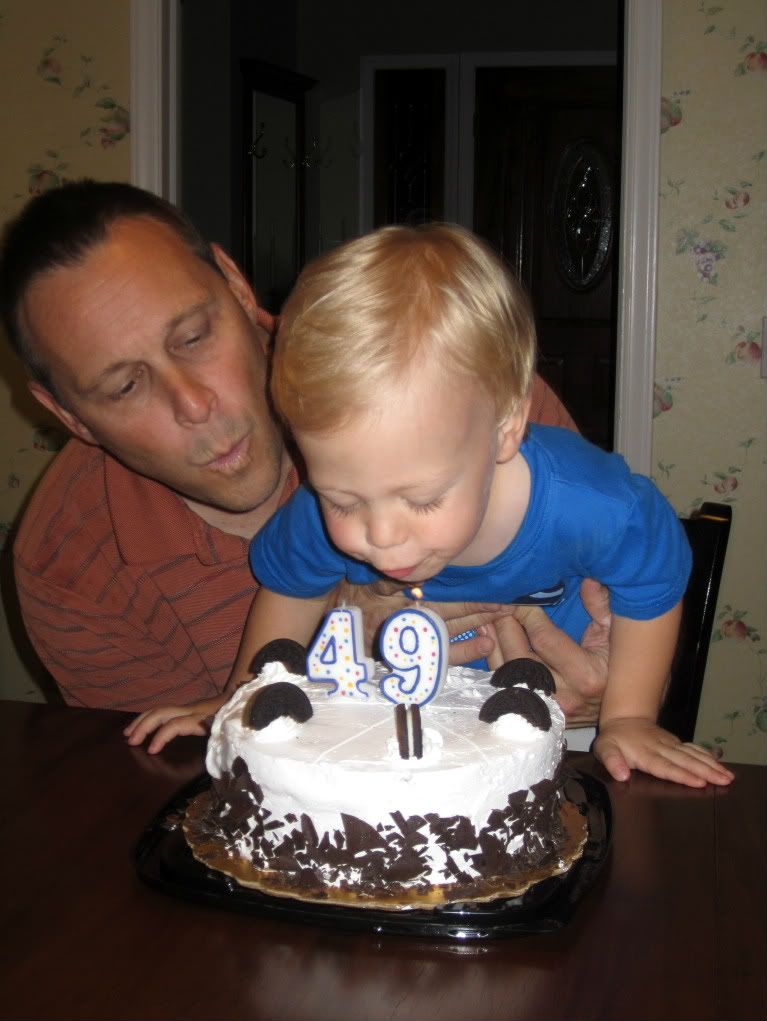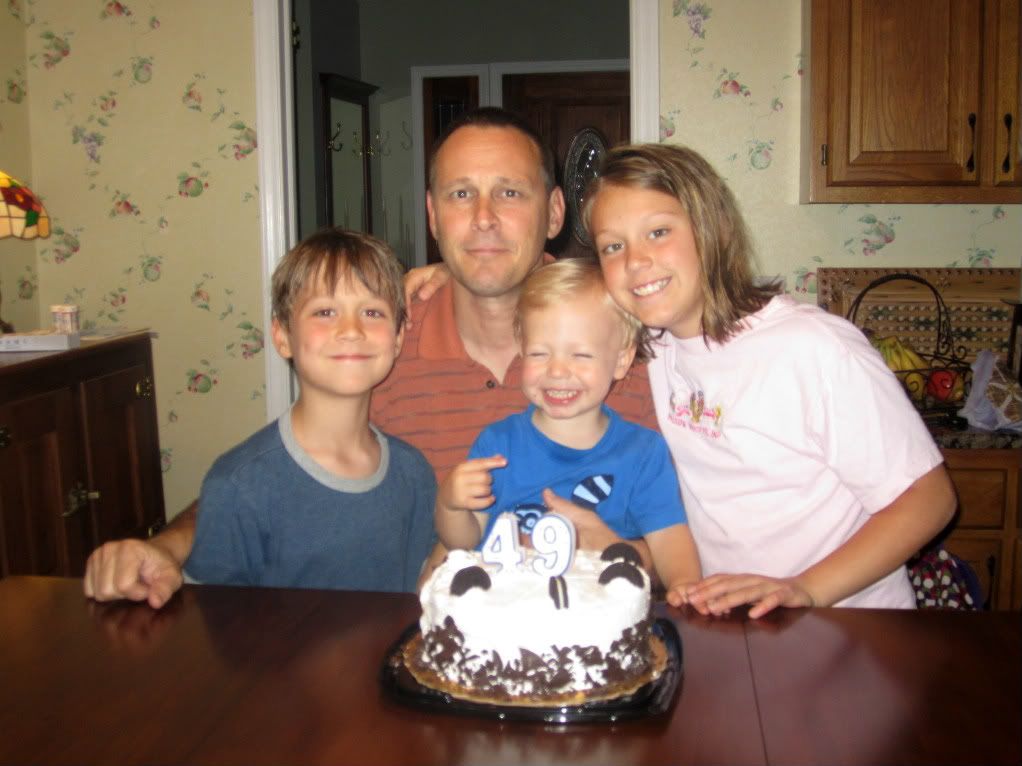 Three smiles and one cheesy grin! Ha!
Once again you might think it was Andrew's birthday. Joe loved every second of Andrew helping him open his presents!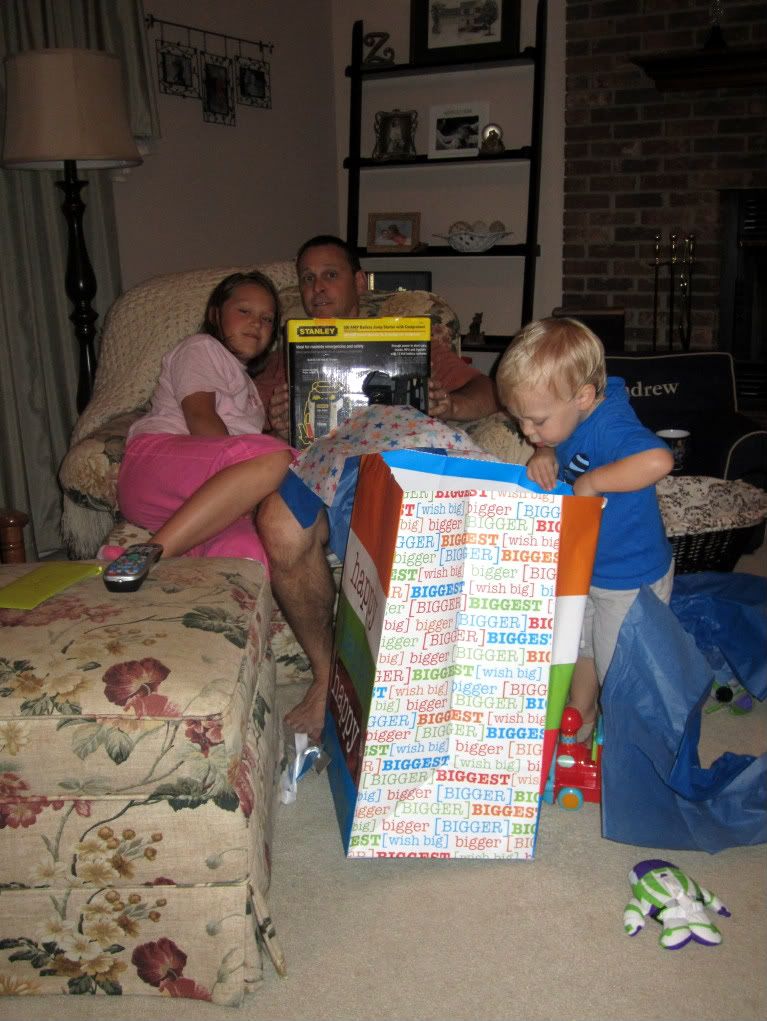 I really wanted to get Joe a GPS for his birthday (a surprise gift), but he insisted that I get him a battery jump-starter. Now he can jump-start my car with ease (the kids and I have been known to leave a light or two on - oops!). We did surprise him with a new CD case for his car - his new car is the first car he has ever had with a CD player. The one gift that was actually just for him!!
Happy Birthday! We love you so much!!
PS - This was our last event from May. A few updates from June and July, and I'll be caught up! Ha! Ha! I decided once school started that I was going to have to throw in the "old news" with the "current news" or no one would ever know what we are up to!! Oh, and by the way, the battery jump-starter is still in the box!!