More fun from the week Grayson spent with us in August!
These two cuties had sooooo much fun! True to their personalities, Andrew had more fun on the edge of the fountains, but Grayson was running right through the middle of them!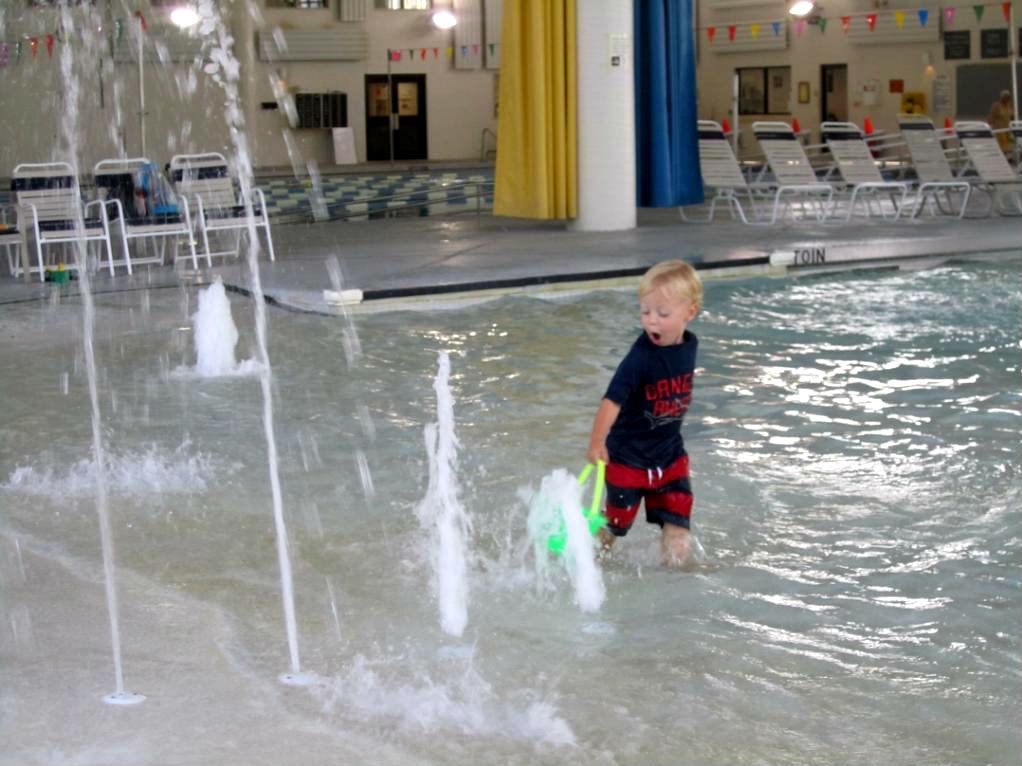 Could Grayson's smile be any bigger?!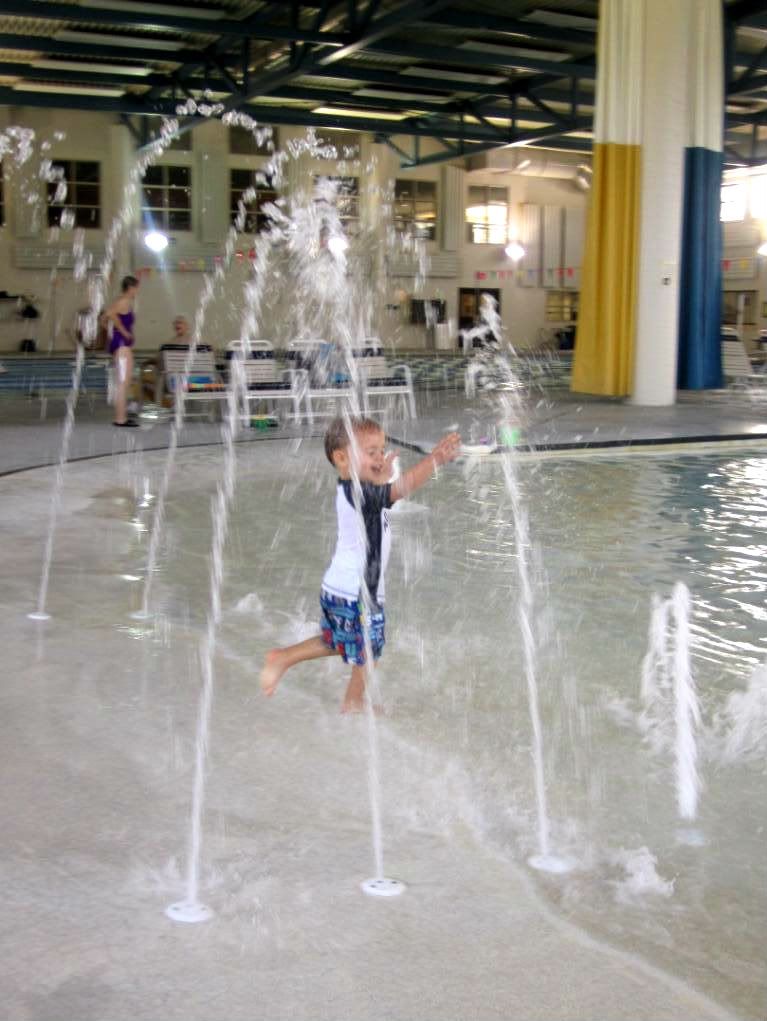 We took buckets, of course, and they had fun filling and dumping them over and over!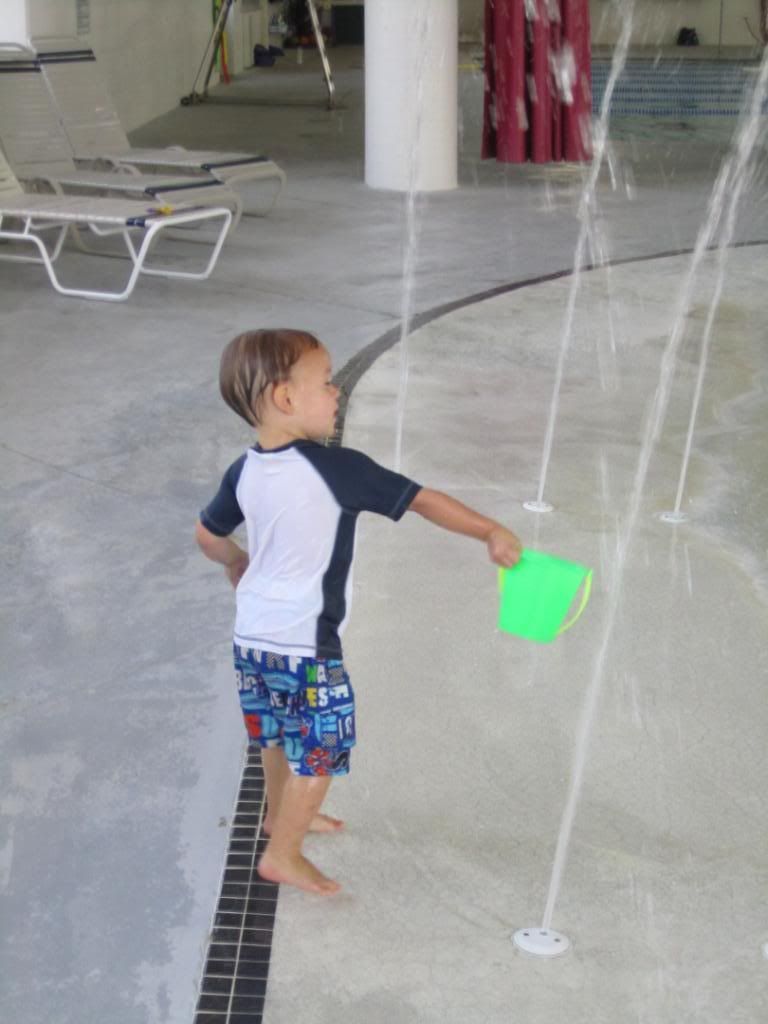 They also had fun with the water torpedoes. They would throw them and run to find them in the water!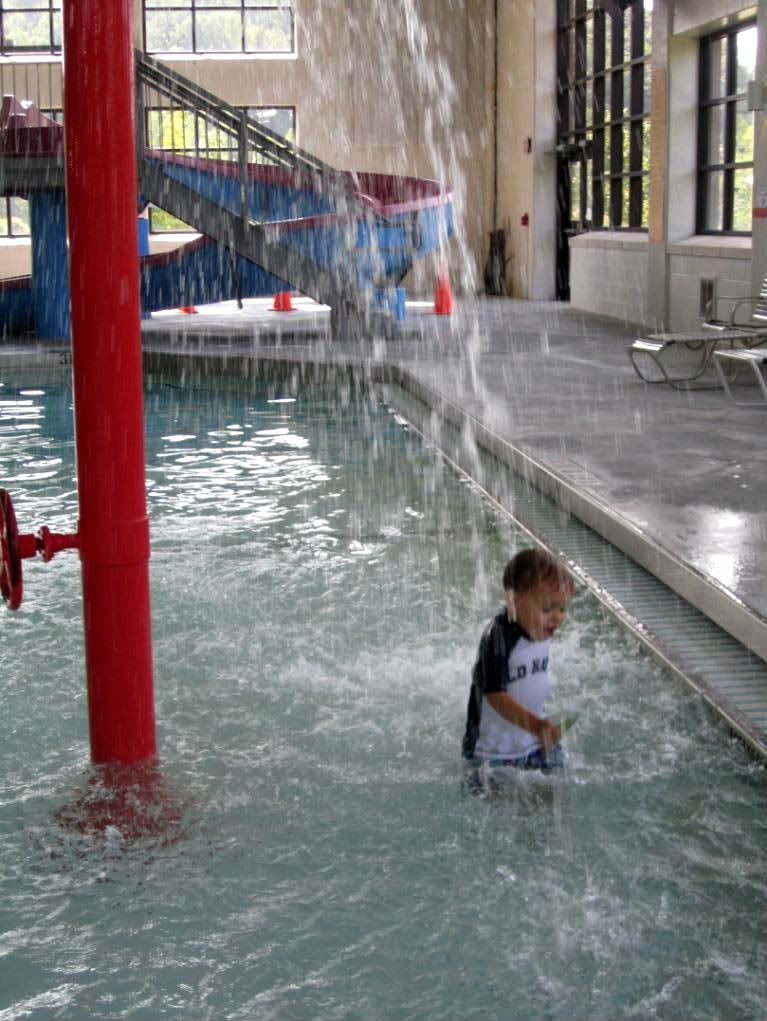 I had so much fun watching and taking pictures of these two! It was relaxing for me, as the water is shallow and they could just run, play, and be as loud as they wanted! There were only three other children in the pool so we almost had the pool to ourselves.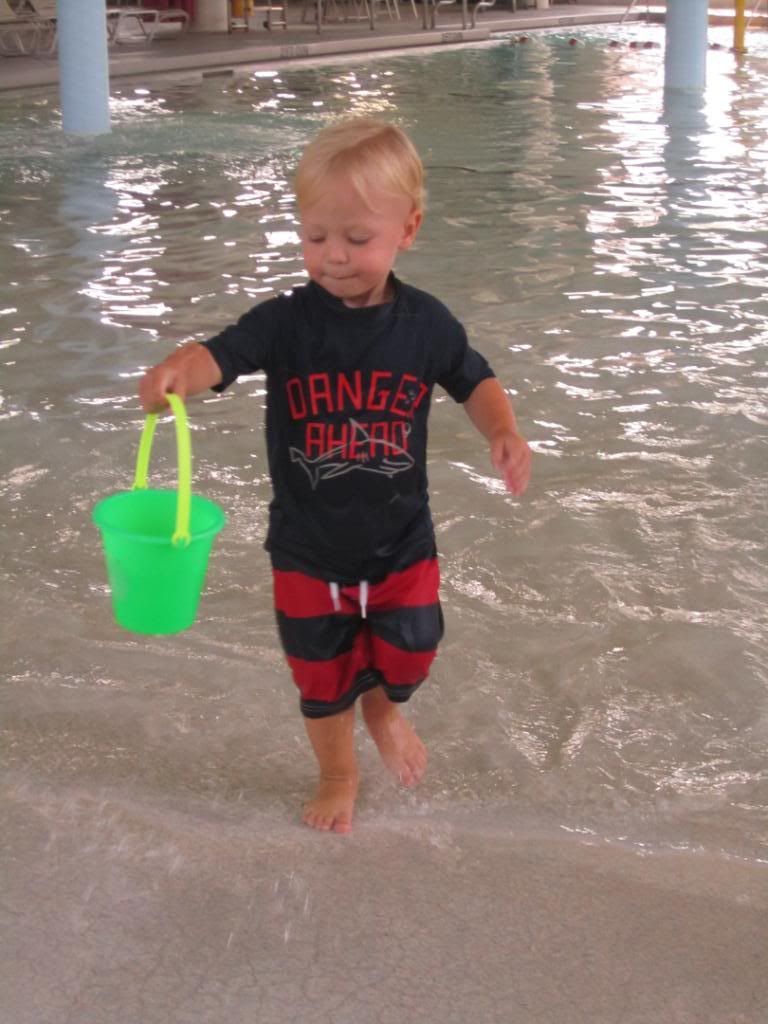 I think they ran miles in this pool!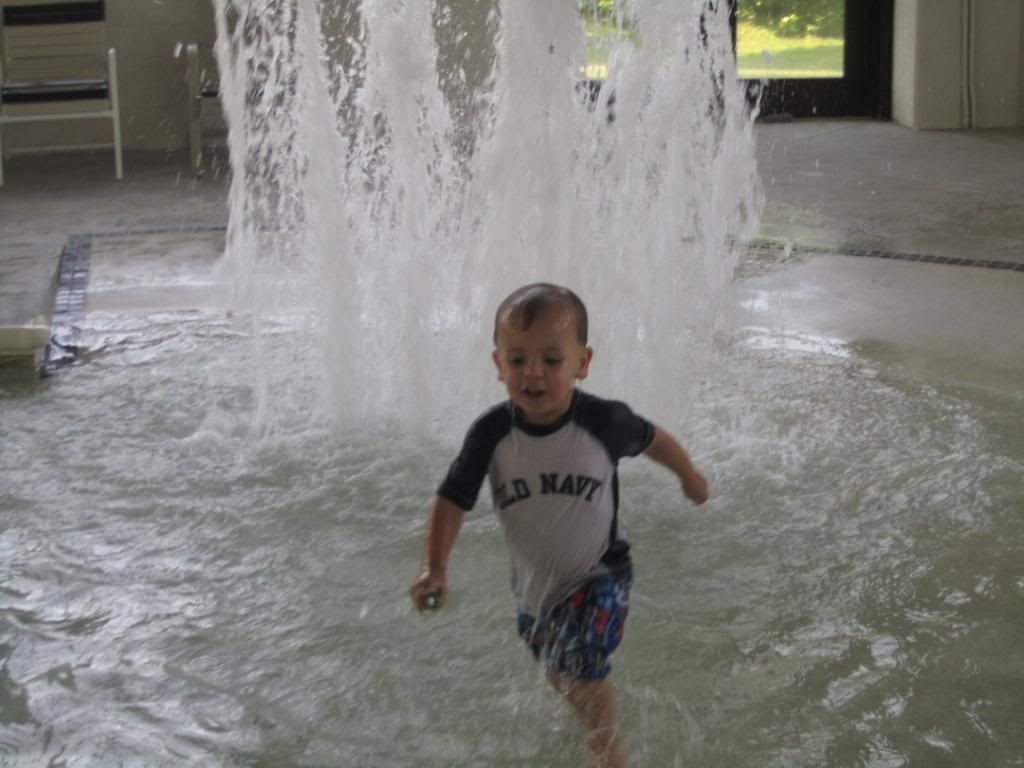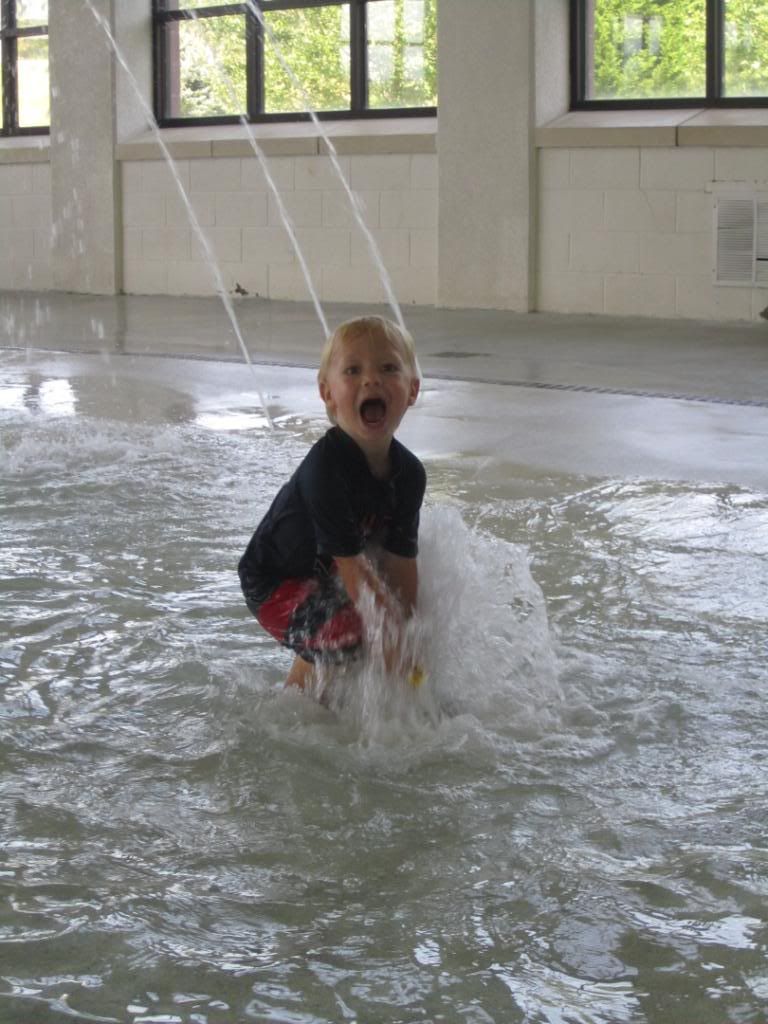 We played for an hour and then had a picnic lunch outside - it was too cold to sit at the lunch tables in the lobby! All of the people coming to the fitness center to exercise commented on how precious they looked!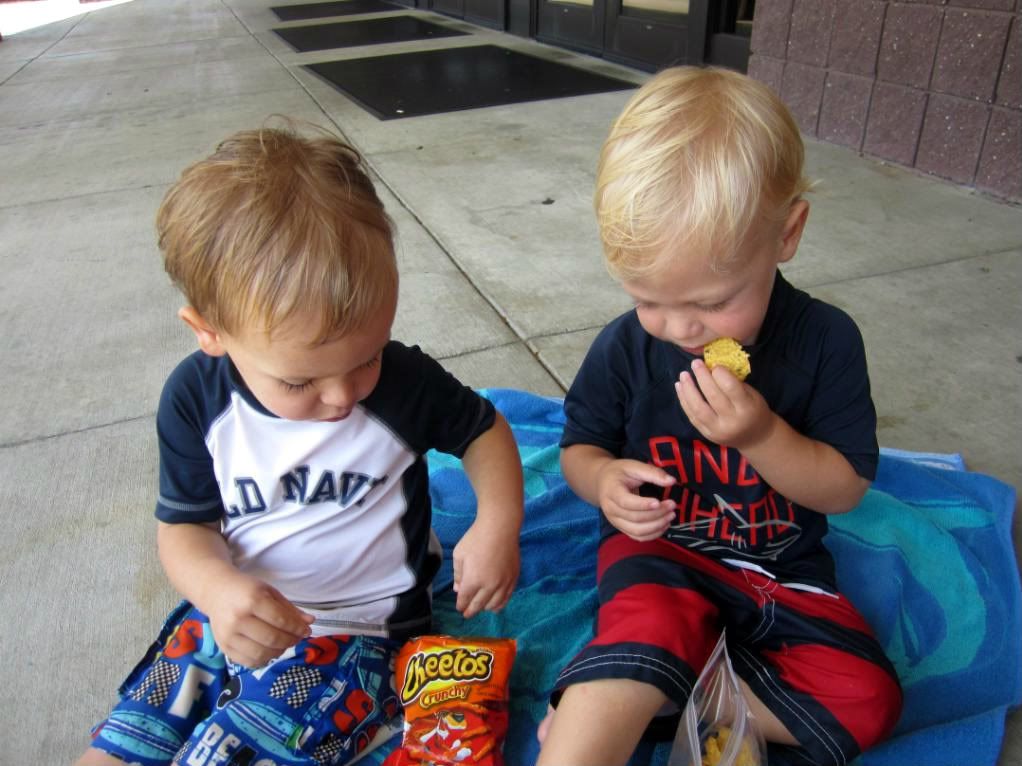 We went back in and played for almost another hour. Needless to say, after a snack in the car they were sacked out for the ride home!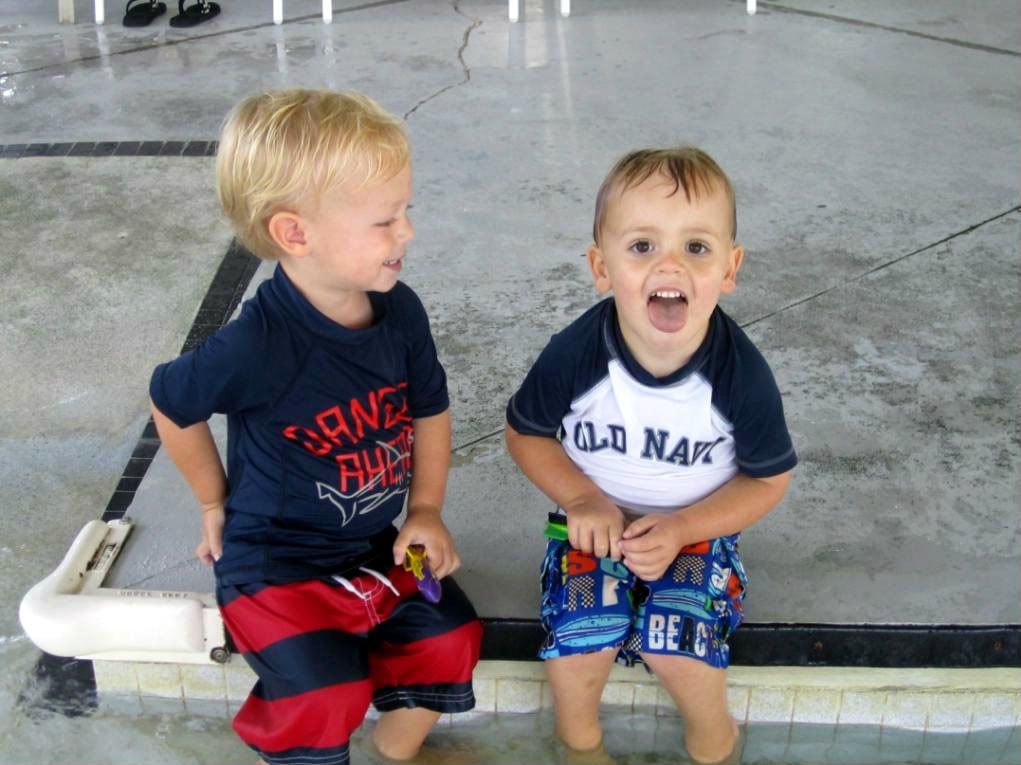 I know I say it ALL the time, but I just love these two boys! I hope they always enjoy being with one another!!