Hi to my faithful readers (all three of you)! Ha! I have no idea where the past two months have gone! We were busy, busy, busy, and I can't wait to share it all with you! First though, I never shared our Easter pictures, and since my main purpose in keeping this blog is for keeping family memories, I have to share these fun family pics!
One of my favorite things about Palm Sunday is the children carrying in the palms as the congregation sings. My sweet Andrew was the leader, as he was the youngest of the bunch. This is him walking down to the nursery after carrying his palm branch, and as you can see, he did not want to lay it at the bottom of the cross. He had a different plan! Notice the goldfish crackers too!
After church, we always gather at Grammy and Grandpa's house for lunch. After enjoying lunch together, we let all of the grandkids dye Easter eggs. It was so much fun! I always think it is more fun when we have lots of people!
Andrew and Grayson were so cute! I love the way little ones just throw the eggs into the cups - "easy" is really not in their vocabulary!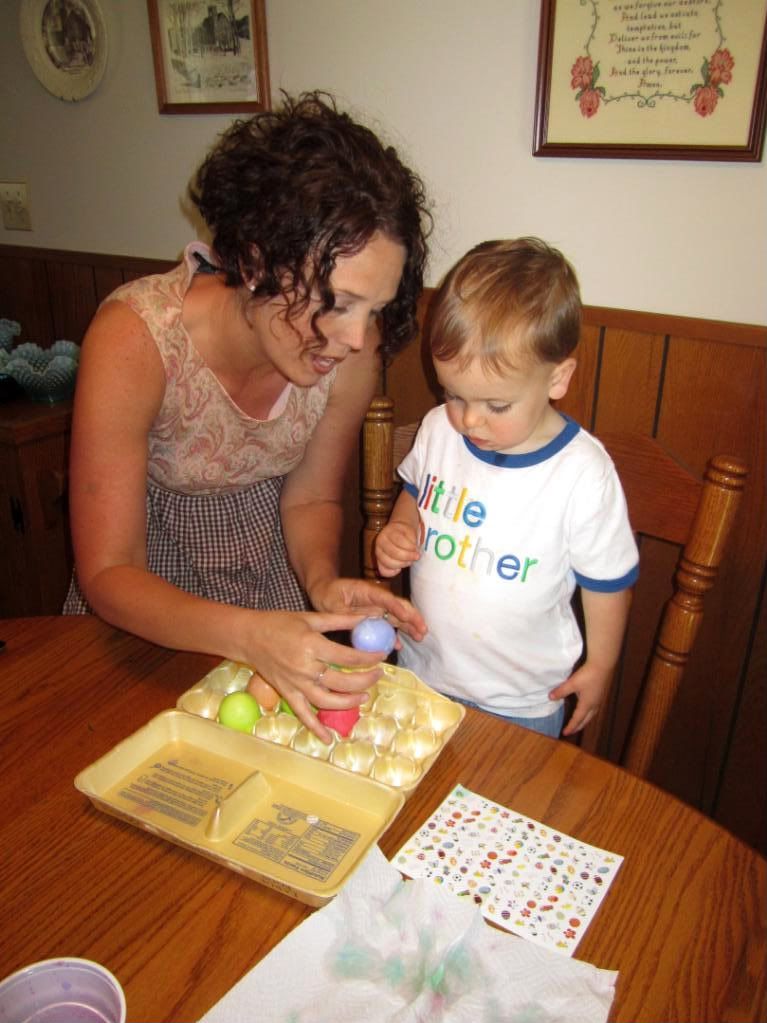 Grayson decided it would be fun to paint his eggs.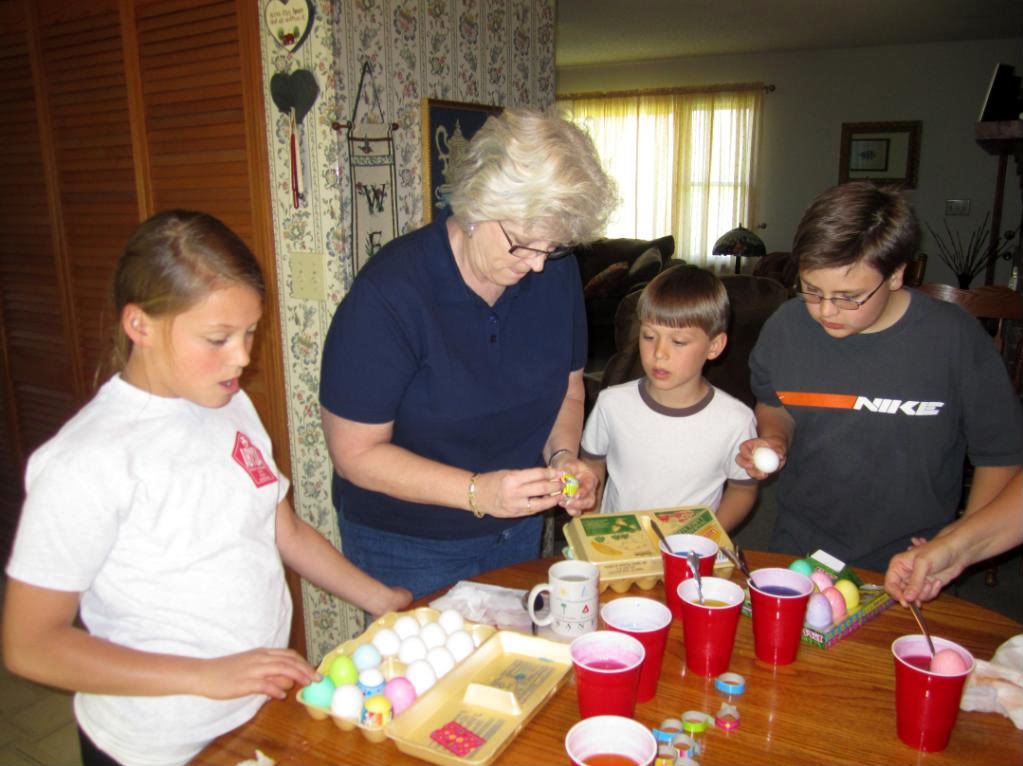 Grammy and the older kids really enjoyed the egg wrappers.
Rich getting creative!
Thanks Grammy for letting us make a mess at your house! Lots of fun memories!